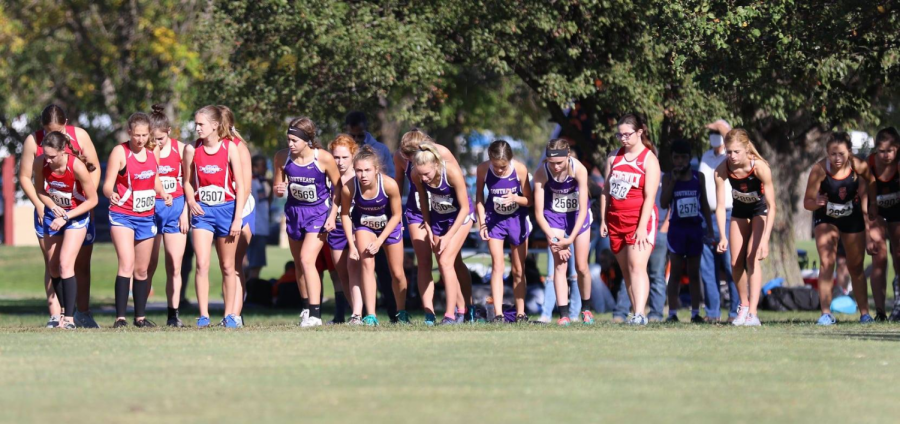 A short while ago, the world watched as the Los Angeles Lakers clinched an NBA championship. The NBA "bubble" had been popped after numerous months of team only quarantine. Closer to home, the Southeast of Saline cross country team is trying to reciprocate that same experiment.
The team made the move to switch to online learning shortly after the NCAA league meet, in which the boys and girls teams both took home team titles, respectively. To maintain this success, they knew they could not risk losing runners to quarantine. "I went remote so I would not be exposed to someone who had the coronavirus. If I had to quarantine for two weeks at this point, I would not be able to run at state," said senior Spencer Smith.
Although the decision was up to every runner individually, they all decided to make the switch. Smith believes this shows their dedication to the sport. "I am surprised that the entire top 7 did it. The fact that we all went remote shows that we are dedicated to cross country."
Quarantine running isn't new to junior runner and defending state champion Dylan Sprecker. "I have been practicing away from the team for most of the season while focusing on rehabilitating my foot. I was back for one week before I was quarantined. Training on my own is not my preference, but things happen and you roll with the punches," said Sprecker.
Rolling with the punches is a pretty good way to summarize the season. It's been a rare occasion that both squads are at full strength, but as of now, the varsity looks intact for the state meet on Saturday.
The girls' team is coming off of a second-place finish to Norton last year but has stayed at the top of the 3A coaches polls for the entirety of the season. Jentrie Alderson will look to defend her title, and runners Ashley Prochazka and Savannah Sutton will be strong contenders for all-state honors. The team lacked those two last meet, but their depth aided them in qualifying with a second-place regional finish.
The boys look to continue their domination, having not lost a meet since fall 2018. Defending champ Dylan Sprecker has raced just twice; at the season opener and the league meet, where he placed second. His return will be huge in cruising the boys to their potential three-peat. The top seven boys all have run at the all state-level this season, but locks for the honors are Luke Gleason, Dylan Sprecker, Dominic Jackson, and Damion Jackson.
Nothing can be certain until the race has been run, but the potential for southeast to bring home two titles this year is as high as ever. KSMilesplit.com predicts both teams to bring home gold as well. The meet will be streamed live on the NFHS network. The boys race first at noon, and the girls will follow after at 12:35.