2020-2021 Staff
Co-Editor
Becca Kuhn is senior class president and is involved in NHS, Big Brothers Big Sisters, and the American Red Cross. Becca also enjoys her time working at Chipotle. In her free time, Becca loves hanging out with family and friends.
Reporter
Austin Hanson is a freshman involved in track, theater, forensics, and scholars bowl. He is interested in drawing, politics, geography, and skating.
Layout Editor
Bryanna Fowler is a senior this year at Southeast of Saline. She is the Layout Editor for the Trojournal. She also participates in NHS, art club, science club, and TRUST. She is a Hullflepuff and in her free time, she enjoys watching...
Feature Editor
Kennedy Gottschalk is a Feature Editor for the Trojournal. Kennedy plays softball for Southeast of Saline and enjoys spending time with friends.
Carter Smith is a copy editor for the Trojournal. He enjoys his time working at Sonic. In his free time, Carter loves relaxing and hanging with his friends.
Video Coordinator
Elizabeth Easley is a Freshman at Southeast of Saline serving as a Video Coordinator for the Trojournal. In her free time she enjoys reading, video games, and spending time with my family and dog.
Opinion Editor
Kylar Dewhirst is a Southeast of Saline senior and The Trojournal Opinion Editor. She is involved in National Honor Society and enjoys time with her friends, family, and animals.
Sports Editor
Sydnee is a senior this year. She is invloved in volleyball and track, she also partipates in TRUST and Science Club.
Photo Editor
Nicole Neff is a Senior this year the participates in NHS and is part of the SES Trap Shooting Team. Nicole has been at SES since 4th grade. She enjoys being outdoors and hanging out with friends and family.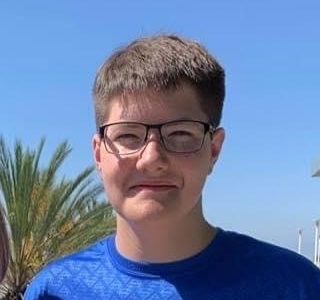 News Editor
Korey Kogler is a junior at Southeast of Saline. For school activities, he is involved in NHS as well as serving as the Vice President of Recognition for Kansas FCCLA! When he's not at school or a school activity, you can probably...
Lead Editor
Drew Hanson is a Lead Editor for the Trojournal. He is also involved in Speech and Drama, Lincoln-Douglass Debate, NHS, CIEE CBYX, and Cross Country. He enjoys spending time outside and reading in his free time.