Breakfast coming to Southeast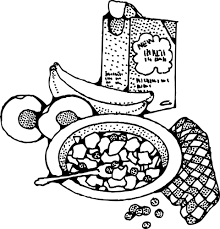 Southeast will no longer be the last man standing. Next year Southeast will join the rest of the schools in Kansas in serving breakfast at school. 
Superintendent Mr. Roger Stumpf said that Southeast is the last school in Kansas to serve breakfast at school. He said that prior to this year, Southeast of Saline was able to opt out of the state requirement to serve breakfast but that now the state has decided that all schools in Kansas need to make breakfast available to the students.
"I think the breakfast will benefit the students," Stumpf said. 
He said that breakfast will be served before the start of school and that any student in K-12 who wants breakfast may have it. The type of breakfast is still being determined, but Stumpf said whether the breakfast is cold or hot, it will be served five days a week. 
To pay for the breakfast, students will scan their lunch cards. The Federal Government will provide money to the school to cover some of the costs of the breakfast as long as the school follows the criteria. 
Stumpf and the food service coordinator Kim Baillargeon have been reviewing how others schools provide this service to determine the best way to make it work for Southeast of Saline.