SES Volleyball vs. Sacred Heart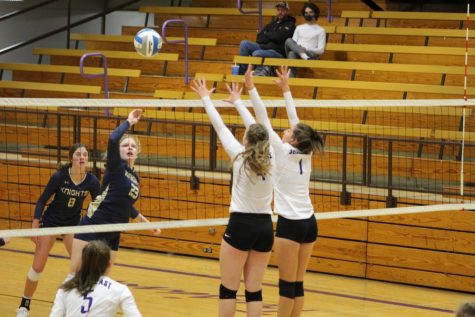 Sr. Makenzie Boley and Jr. Karsyn Schlesener on the Block against Sacred Hearts #23.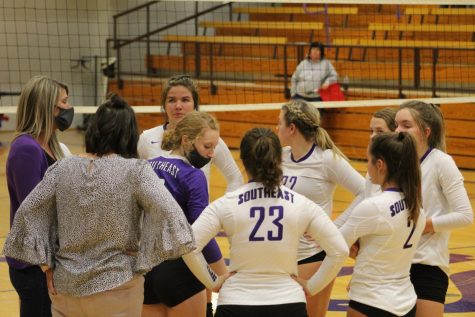 JV Girls huddle up to come up with their game plan before their last match.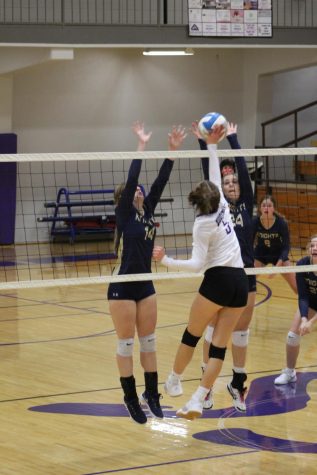 Fr. Lexi Jacobson with tip back Ball back to the opposing side.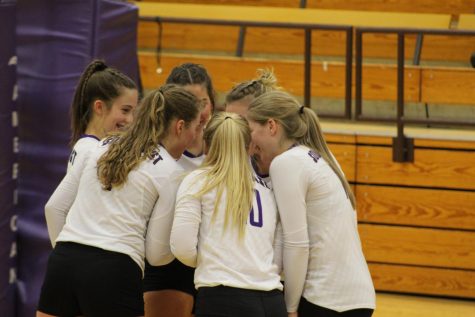 Varsity starters huddle up to get ready for the start of the first game of their last home game of the season.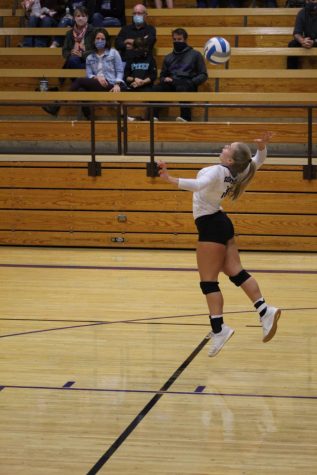 Sr. Dorthy Ann Sparacino Jump Serving to start the match.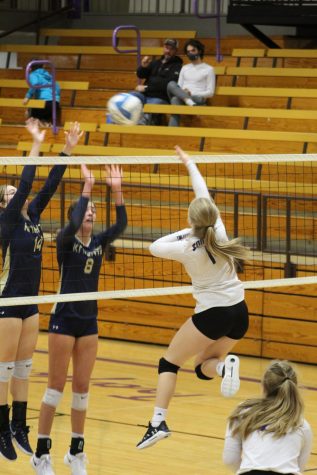 Sr. Kara Suhr with a tip back over the net.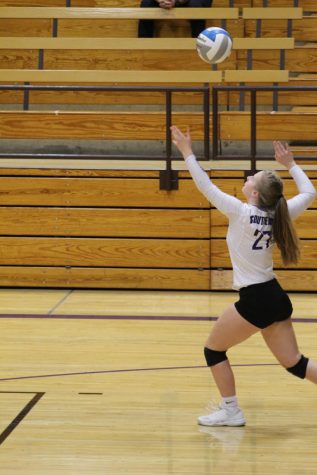 So. Kyler Boley serves the boley to the Sacred heart.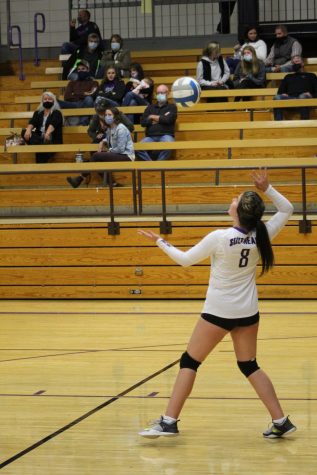 So. Ashlyn Johnson Serves the ball during their last home game of the season.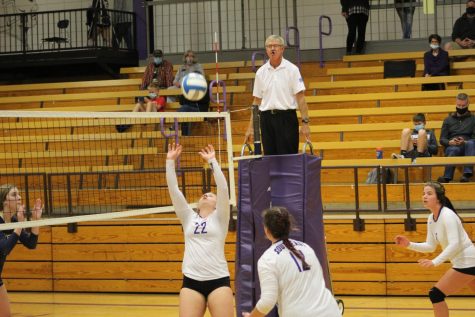 Fr. Bryna Baird with a set towards Ivie Douglas.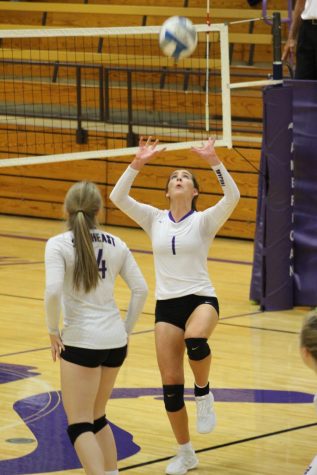 Jr. Karsyn Schlesener with a set towards Sr.Kara Suhr.