Ranking Super Bowl Comedic Commercials
With this year being full of changes, having entertaining Super Bowl commercials to lighten the mood was a much needed consistency. Friends and family gather around the TV to not only cheer on their favorite team, but to also catch the newest advertisements from big name businesses. After paying more attention to the commercials than the game, I made a list of three advertisements that caught my attention. 
The State Farm commercial contained multiple cameos from big name celebrities, including Patrick Mahomes, Aaron Rodgers, Paul Rudd, and Drake. The commercial titled "Drake from State Farm" was a play off of State Farm's iconic commercial, featuring "Jake from State Farm." This light-hearted comedy ad encourages viewers to sign up for State Farm insurance because they're "like a good neighbor, State Farm is there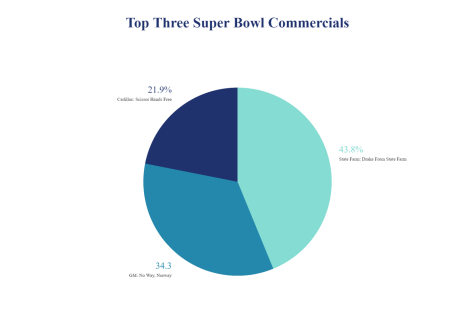 ."

Cadillac's Super Bowl commercial proved to be entertaining to viewers as it featured famous actors Timothee Chalamet and Winona Ryder. Chalamet was depicted as the character "Edward Scissorhands" and struggled with doing basic everyday tasks. Cadillac used this character to advertise their new hands-off self-driving car, a car that even Edward Scissorhands can drive. 
Another car company who used the Super Bowl to advertise their business is General Motors. This commercial featured Will Ferrell, Kenan Thompson, and Awkwafina who are promoting their electric car sales. Titled "No Way, Norway," the advertisement is a response to Norway's high sale numbers for electric cars, which General Motors plans on beating. 
A poll with my top three picks was sent out to Southeast of Saline students asking them to rank their own opinion of these advertisements. The commercial with the least votes was Cadillac's "Scissor Hands Free." In second place, "GM: No Way Norway." Finally, coming in first, "State Farm: Drake from State Farm." 
About the Writer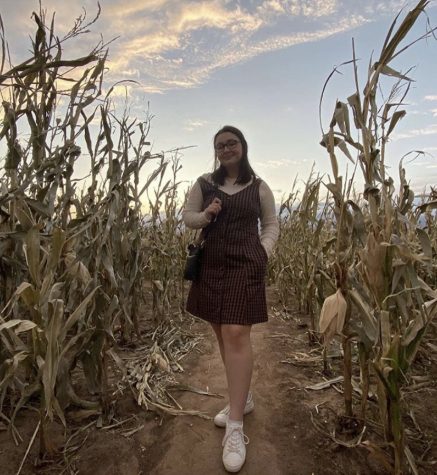 Kennedy Gottschalk, Feature Editor
Kennedy Gottschalk is a Feature Editor for the Trojournal. Kennedy plays softball for Southeast of Saline and enjoys spending time with friends.