Matthew's Sub State Success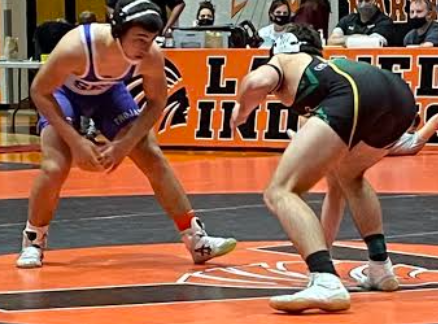 This year has proven to be one lacking in consistency, but one thing has remained consistent: Matthew Rodriguez and his success on the wrestling mat. Most people in the Southeast of Saline Community are aware that Matthew Rodriguez is an exceptional wrestler and has proven that throughout his record this year. By winning 32 of his matches and losing only 1 match, Rodriguez has had a very successful season. 
After securing a first place finish at substate last week, Matthew is now bound for the state tournament happening between February 25th and February 27th in Park City. Coach Schremmer commented, "By winning his bracket (at sub-state), Matthew was also voted on by the coaches as the Most Outstanding Wrestler of the tournament. His bracket was the toughest of the tournament, which included Matthew and 4 other kids ranked in the top 5, one of them being a former State Champion. So this was an honor that he deserved." 
Being that the Trojans haven't had a wrestling state champion since 1988, this is an incredible opportunity for Matthew to potentially break that drought. 
Throughout his entire wrestling career Rodriguez has had 95 wins and 7 losses. He wrestles in the #170 weight class. This is impressive all on its own, but the added achievement of wrestling at state and winning first at substate are definitely things to congratulate Matthew on. 
In addition to Matthew's success, another SES wrestler, Mack Chambers, sophomore, has done very well. His record this year was 20 wins to 13 losses, which is very impressive for a sophomore. Coach Schremmer said, "Mac finished the season with a 20-13 record, which is about a dozen more wins than he had last year. His future is very bright as a Trojan wrestler."