Sager announces retirement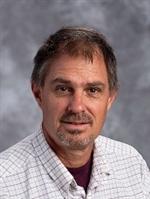 The cross country alumni race has been a Southeast of Saline tradition for the past 7 years. Before Coach Caselman was head coach of Southeast's highly successful cross country team, Mr. Sager led the team to several state championships of his own, and it was out of this transition, from Coach Sager to Coach Caselman, that the alumni race became tradition. Since Mr. Sager's departure from the team, the race is just part of the legacy that Mr. Sager left behind. However, just as Mr. Sager once said goodbye to being the head Cross Country coach, he will now be departing Southeast and passing on his two administrative jobs. In the 33 years Mr. Sager has been at SES, he has transitioned from a teaching position to athletic director and vice principal, and has played a pivotal role in shaping the school into what it is today over his many years of service. When asked to summarize his experience at Southeast, Sager stated,
"It's been a great career here, and I'm very glad to have gotten to work with so many great people. It's been an amazing experience overall," says Mr. Sager.
Over 33 years, Mr. Sager has watched the school grow and change. He started out teaching business classes and computer applications, but 5 years into his career, he became the athletic director, holding that position for 28 years. Sager coached cross country for a long time in his career, leading the team to 9 state championships. Along with this, he served as head coach for the girls basketball team for 22 years, winning over 250 games in his career. 
When asked about his coaching, he had this to say: "As a cross country and basketball coach, I've had the opportunity to work with many tremendous athletes, along with many exceptional coaches across the state. The success I've had as a coach has been a great memory."
Despite announcing his retirement, Mr. Sager hasn't necessarily made any big plans for his free time. Instead he is planning on using his time to relax and enjoy time with his family. With Mr. Sagers retirement, we want to thank him for his contribution towards our school in the 33 years he has been here. His hard work to keep athletics and events as close to normal has been greatly appreciated by the student body at Southeast. We wish him the best in retirement and thank him one last time for his work here at SES. 
It is unknown who will fill the Athletic Director/Vice Principal vacancy at this time, but interviews are being held to ensure the next candidate will be able to fill Mr. Sager's shoes. We would again like to thank Mr. Sager for his time at SES.