What are your plans for after Graduation?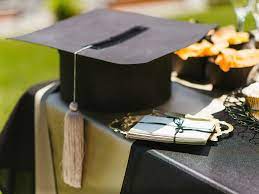 The Seniors are getting ready for Graduation this year!!
This is the question and some of their responses!
Q: What are your plans for Graduation?
Givens: (exactly what she said) I will be taking a good nap. I don't have any party plans or anything. Maybe I'll invite a couple friends over or have a small family gathering. Honestly, the best reward for graduating would be a long nap.
Trocheck: This person plans to go to a 4-year University to be an elementary teacher and to get their minor in special education!
Yianakopulos: This person plans on going to Emporia State University. I plan to get my bachelor's degree in Elementary Education and then get their master's degree in Early Childhood Unified.
If any other seniors have some responses just look in your email for a form! Have a great day!