Procrastinate or Anticipate?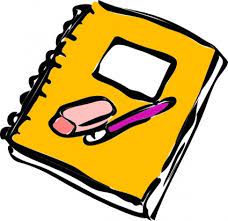 Nowadays, students are used to coming home from school and having homework. But do they actually do their homework? On purple days, students have the option of a study hall where they can get their work done, but not everybody uses that time correctly. 
Only 5 out of 32 students said that they get their homework done early instead of procrastinating. Freshman, Allison Moddelmog, says that she likes to get her work done early because she doesn't have to worry about it later on, and isn't stressed about getting it done. Senior, Morgan Trocheck, also says that she likes to get her homework done early because you don't have to worry about getting it done later on down the road, and it feels better getting it done ahead of time because it is less stressful. 
10 out of 32 students said that they are big-time procrastinators. "I believe the work is better quality because I can write down all my thoughts in one night rather than doing it on different days and having to remember what my thought process was. Also so I have more time to do what I want," said Freshman, Cooper Westhoff. A lot of students stated that they procrastinate because they don't have to motivation to do their homework, and even though they know procrastinating is bad they still do it.
Half of the students say that they do both, anticipate and procrastinate. Most students agree that they procrastinate when they have bigger assignments, and anticipate when the assignments are smaller. Senior, Meaghan Roths said that she usually is more productive at night (5 pm-3 am) is when she is working on homework. 
When kids get stressed out their parents ask, "Why don't you just get your work done in Trojan Time?" Students only have Trojan Time 2-3 times out of the week. Since we only have it 2-3 times out of the week that time is taken up by clubs and meetings. Students also use Trojan Time as a relaxing time that they can just chill out and relax before they have to go to sports practices, or games. 
Overall, rather than students procrastinating or anticipating their homework, they still feel like they are under pressure and have a lot to do. 10 out of 13 students agree that they feel overwhelmed even when they try and get things done early.