Fantasy Football at Southeast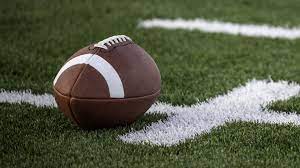 Fantasy Football is an online game where participants serve as "owners" for a team of NFL players. Teams are drafted on a date set by the "GM" of the league, typically consisting of; 1 Quarterback (QB), 2 Running Backs (RB), 2 Wide Receivers(WR), 1 Tight End (TE), 1 Flex (FLX) (R/W/T), 1 Kickers (K), and 1 Defense/Special Teams. 5-6 bench players are also drafted which have less positional restrictions. Each week, teams face one another, most of the time friends and family being in competition with each other. Points are scored when players on the team collect stats in the games taking place. These include passing yards, rushing yards, and touchdowns scored, yet there are also ways to lose points. The ways to lose points is the players allowing points, interceptions, fumbles, and negative yards rushing or receiving. This activity is a very popular one at Southeast of Saline (SES), and in the fall to the late winter, it is a huge topic of conversation around the school as well.
Most Southeast of Saline fantasy football players participate in a friends league, yet some are in a family league. Joel Huffaker and Eli Sawyers seem to be having great success this season with a 3-1 record (3 wins, 1 lose), yet nobody can top Chase Poague's quick 4-0 start to his fantasy season. Sadly for Senior Dalton Bunch, he is 1-3 and put himself in a tough position to start the season. Some leagues have punishments for the last place finisher. Sophomore Nathan Friesen states that for their league, the punishment is that they have to eat an egg if they place last.
With NFL teams winning games, someone has to score the touchdowns. With this being said, fantasy owners hope that their players are in the endzone on Thursdays, Sundays, and Mondays. Yet it's never really known before the season how well someone is going to play. The first pick can be very crucial to the success of a team, yet no one can ever know with injuries and COVID this season. Joel Huffaker used his first round pick to select Nick Chubb, running back for the Cleveland Browns. Huffaker said that he turned out "meh", and for Huffaker, it wasn't even his best player. He says that his best player is Austin Ekeler, running back from the Los Angeles Chargers. Which stat wise can be backed up by the fact, Ekeler is averaging 6.9 more points than Chubb. For Cayden Walker and Eli Sawyers, their best player is Tyreek Hill, and say that the wide receiver from Kansas City scored 47. 6 points in week 4, where the Chiefs took on a very mediocre Eagles secondary. Fantasy owners hope to find the mismatches for their players to score the most points possible. For Freshman Landon Albrecht, he says he scored 203 points, 93 points greater than the weekly average of 110 points. 
The Trojans definitely take Fantasy seriously, hoping to with their matchups every week versus their friends and family. Good luck to all the Fantasy participants at SES, and we hope to see you win your league!!!