New Year, New You?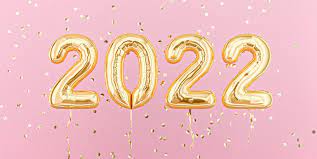 New Year, New you? Every New Year people want to have a fresh start and to have better habits than last year. We all want a different outcome and to try to make ourselves better but it usually doesn't work out. We start to get busy and at the end of the day you forget about your resolution plans! 
Did you know that less than 8% of people actually stick to their resolutions each year? Millions of Americans still strive to set goals each year with high hopes of changes. The time after holidays are always tough because it is time to get back into the schedule of school and work, and many are too focused on other things such as social media or just things that aren't going to benefit you. It is always a good idea to have a new beginning and get out of some old habits and start some better ones. Whether your New Year's Resolutions consist of keeping things neat and clean or to workout more, they are all great ideas and habits to start for this year. 
One idea for a New Year's resolution is to stay off technology more and do things that are more important to your health. Or you could start working out or go on walks and runs everyday. One last idea is to have better eating habits and make sure you are getting enough nutrition throughout the day and making sure that you are drinking enough water as well. All of these ideas are very simple and a good way to start your new year!