Fantasy Football League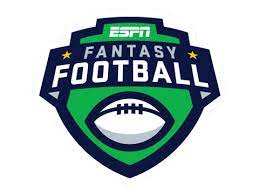 It has come to our attention that there are multiple Fantasy Football leagues at Southeast of Saline. The sophomore league consists of eight sophomore boys from Southeast of Saline.
We interviewed three sophomores from the same fantasy football league (Southeast Men), and got some opinions and standings of the players within the league. First up for our interviews was Ben Heinrich. Ben is having a decent year so far, sitting at a 4-5 record in the Southeast Men fantasy league. Ben feels that a giant league around the school could be very beneficial and competitive, but he also feels that, if a fantasy player wants to have a successful year, they need to get lucky in the draft and get a good draft pick in the first round. Ben would rather keep the small individual leagues than the giant league around the school. Ben's best players are Christian McCaffrey and Josh Allen, two really good players but they are not able to carry the whole team to a winning record. Ben really wants a consequence for getting last in the league, but the group of boys has not come up with one yet.
Cooper Carlin, another competitor among the Southeast Men fantasy league, is having somewhat of a rough season, having a 1-8 record so far. Cooper had a pretty decent draft, but his team just hasn't found its groove yet. Cooper's best players are Saquon Barkley of the New York Giants, and Stefon Diggs from the Buffalo Bills. Cooper also would rather do multiple individual leagues across the school, rather than one giant league across the school.
The next person we interviewed was Sam Knopf. Sam is also in the Southeast Men fantasy league and his season so far is very neutral. Sam's record this season is 4-5 and he is sitting in 4th place in the west division of his league. Sam didn't end exactly where he wanted to, but the season could have been worse. Sam has a couple important threats on his team, but one that stands out the most is Austin Ekeler, averaging 23.6 points per game for Sam. Sam informed us that Austin is the biggest asset on the team and overall his best player. We asked Sam his opinion on doing a big fantasy football league with all of the boys who participate in fantasy football at Southeast. "I would do it, but I'd rather keep the individual leagues because you can be with your friends and people would have a better chance at getting a decent team with less people." Sam stated.
In conclusion, we can confirm that a big fantasy league would not do very well at Southeast because most people would rather keep their own individual leagues and play with their friends and have a better team. The Southeast Men fantasy league is a small but fun league and we got some opinions and standings from these individual players.