The Game of Life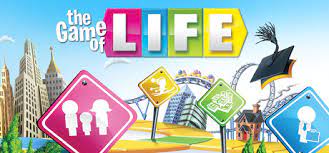 On Monday, March 27th, the SES students participated in a Game of Life themed activity that took the students through what monthly budgeting will look like in their futures.
The activity was run by the seniors, who set up tables representing different aspects of adult life that students will one day have to pay for each month. Some of these included housing, utilities bills, vehicles, insurance, banking, surprise expenses, etc.
The morning of the activity, students were given random papers that had a job and salary previously chosen for them. From there, the students calculated how much money would be taken out of their paychecks by the government each month, and the amount they would have to spend for each month. After that, each grade level took turns walking through all of the senior tables and filling out their papers with the expenses that they would have for one month. The goal was to finish with money left over after paying for all of their monthly bills.
Once the students had their papers signed off by the senior workers, each grade level met in the theater to discuss what the students learned about budgeting and finance and answer questions about their findings.
For the majority of students the most surprising expenses were the different types of insurance and the amount taken out of a paycheck from taxes. According to Sophomore, Macy Bunch, "I was definitely the most surprised about how much you have to pay for your house and car insurance wise, so if I could do it again, I would not buy such an expensive house." Another aspect that students were surprised by was the cost of entertainment activities. "I was surprised about the entertainment choices of eating out and hanging out with friends. I feel like they were overpriced, and I definitely would cut my cost down on those things." Said Sophomore, Cooper Westhoff.
Overall, this activity helped the students prepare for the future by showing them how to productively spend and save their money in order to set up a successful monthly budget.