Basketball teams hope to bounce back after rebuilding seasons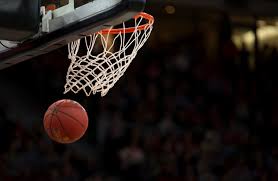 When most people think about the most wonderful time of the year, they think of hot chocolate, holiday lights, and time with family. While we also think of those at SES, many would also add basketball to the list. 
This year will be no different, as the hopes for this season are as high as ever. 
The girls look to reap  success following a few rebuilding seasons. 
Last season was a another rebuilding year, but the team showed great promise with a 13-9 record.  This year, that promise looks to fulfill itself as experienced seniors return. 
"This season we have six seniors out, so everybody is a lot more experienced," senior Keely Orr said.  
Also returning to varsity is  Karsyn Schlesener, a skilled sophomore guard. 
Freshmen Avery Caselman, Carly Commerford, and Reagan Goetz also could bring their skills to the varsity level.
"Avery Caselman is a really good new freshman, and I think she will really help our team out this year," Orr said. 
Adding freshmen also results in loss of seniors. Graduation caused the loss of Molly Chitty, a tall varsity post. 
The Trojans look to make up the loss in height with speed. 
"This season we don't have very much height. Our goals this year are to improve rebounding and make up for what we lack in height with speed," Schlesener said. 
The boys also come off a rebuilding season, having won just five games last season. However, they played with a young core that is now older and more experienced. 
Returning varsity players include Seth Eklund, Bryant Banks, Eli Harris, Jaxson Gebhardt, and Aaron Kitchener. 
Also returning is second year coach Bryson Flax, who brought to the team a defensive, fundamental style of play. As Flax continues to build, the Trojans' success should be expected to rise. 
Both squads open the season tonight at Marion. Varsity girls tip off at six, and the boys' game will follow.