Neff and Elkins seek futures in flying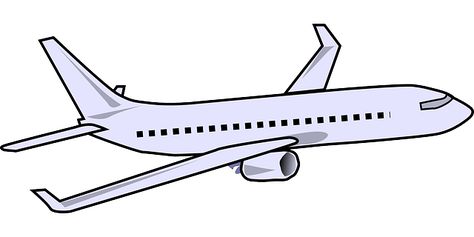 While many kids commute by foot, car, or bus, two SES students are training in another means of transportation- the skies. 
Freshman Olivia Neff and Senior Kanin Elkins are working towards their achieving their pilots licenses at K-State Salina. Neff joined the Salina Civil Air Patrol, and is planning on working with another member to pursue her license further. Elkins is looking for experience for when he joins the  US Air Force Reserve Officer Training Corps (AFROTC). 
A license isn't easy to achieve. 
"The requirements, as far as I know, are roughly forty hours of flying, with ten additional hours at night. Then you must get proficient at your maneuvers and do touch and goes- but it's all more about preparing to pass your test, which consists of a writing portion and a check ride with a proctor who judges your abilities," said Elkins. 
While there is a significant age gap between Elkins and Neff, both are qualified under current law to partake in flying. "To get your gliders license you have to be of the age of 14 to do a solo, and to get your powered aircraft license you have to be of the age of 16 to fly solo. You are able to start your training with the instructor before you reach these ages but you have to be of those ages in order to fly solo," said Neff. 
While some people pursue the passion as a side hobby or a career, these two are open to both. "I plan to fly my family around for fun and I also plan on going into the Air Force after high school, said Neff." 
Elkins' plans were similar. 
"I'm going into the air force reserves and studying engineering next year at K-State. Once I get my degree, I hope to work on aircraft and design parts for them, or possibly work for NASA."
As you can imagine, flying can also be pretty enjoyable. 
"I enjoy almost every part of flying, but the landings are a little rough. My favorite part by far is the stalls, which have a power on and power off. When you pull the power on stall the plane is in full throttle and you pull up until your wing dips and you fly towards the ground. Then you can pull up and do it again. It's just like falling, it's incredible," said Elkins. 
Incredible is a good way to put it for Neff as well. "I Love everything about flying. Going up, being able to see everything below you, and even just being up in the air. I love the feeling I get when I am up in the air and I also love seeing the sights below me while I am flying. To be honest, I don't really think that there is anything that I don't like about flying," she said.
While flying isn't the most common hobby for teenagers, these two have managed to gain significant experience in the craft, and have long lasting goals related to flying stretching far into the future.