Spring Sports: Anticipation Grows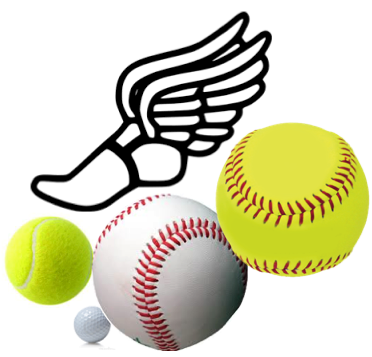 The beginning of March is an exciting time for all the coaches and athletes participating in baseball, softball, golf, and track. Spring sports officially begin on Monday, February 28, and everyone involved is looking forward to their upcoming seasons.
The baseball team especially has high hopes for their season. After coming so close to making it to state last year, they are excited to get back to work and make it there this year. "We want to go and win state. Period," said Coach Garretson. Along with the coaches, the players are also ready to come together as a team and prepare for the season. "I'm ready to work hard together as a team this season and get to state," said Junior Drew Richardson. 
This spring, the softball team is ready to begin their season and work hard to achieve their goals. With over 30 girls going out, Coach Ptacek is very excited for their upcoming season. "I'm really excited to improve on the foundation we built last season. We had a very young team last year so a lot of returning talent this year. This team has the potential to have a very successful season," said Coach Ptacek.
Coach Schremmer and the golf team have big goals for their season this spring, including winning state. Although this season's competition will be harder than in years passed, the golf team is ready to work hard and accomplish their goals of winning state. "It might be more difficult to win the tournaments that we won last year, but if we could win our league and go to state, that would be a big deal," said Coach Schremmer.
The track team is also very excited to start their season. With a lot of returning and young talent, they are working towards both the boys and girls teams winning state. "I'm looking forward to our large group of kids coming out this year. I think we have a lot of returning runners, and some good young runners that I believe will contribute to the team's success this year," said Coach Caselman. 
Overall, everyone that is participating in a sport this spring is excited to start their season. All of the teams are ready to get back to work and accomplish the goals that they have set for themselves this year.