Why should you buy a yearbook?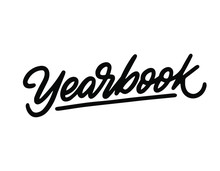 The SES Publications class has put in lots of work to make a yearbook that celebrates the school year. Through the Jostens Yearbook Avenue website, students in the class have compiled an unforgettable way for you to look back on your high school years. There are many reasons that YOU should purchase this final project. 
In the first semester, Publications went around Salina, Gypsum, Assaria, and the surrounding area to get business ads for the yearbook. The hope was that these ads would reduce costs for you. In these efforts, the cost dropped down to $55.68. By paying this amount, you've gained a yearbook unlike any before. This year, Yearbook+ is a new way for you to upload some favorite memories digitally. Along with this new feature, it's a guarantee that you will be featured in the yearbook. All students are featured at least one time, 97% of students are featured at least 3+ times. 80% of students are featured at least 5+ times. Another reason to get a yearbook is so that you can look back and remember the glory days. 
There are a few things to do if this yearbook sounds interesting to you. Please stop by the central office and talk to Mrs. Klover or Mrs. Miller about purchasing a yearbook as soon as possible. The deadline is May 20, so if you haven't already, make sure to purchase a yearbook.