Southeast of Saline students find hidden talent in TikTok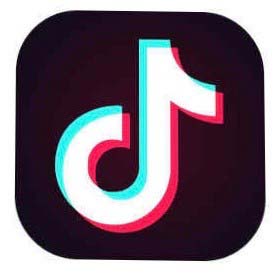 TikTok, the explosively popular China-based social media platform, is reaching global popularity. In the short amount of time since the September 2016  launch of TikTok, millions have been drawn to the popularity surrounding the app and its contents. 
Within those millions are a few Southeast of Saline students, including Jocelyn Pembleton, Drew Hanson, Hope Nurnberg, and Luke Van Tassel. 
"I decided to join the app during the summer out of pure boredom," Pembleton said.  "I thought that it would be funny to make videos in my free time." 
Although Pembleton has only been publishing content for a few months, she is receiving fame from her posts. Her most popular post reached 67,000 likes and got over 800,000 views. 
Pembleton's fame, though, is eclipsed by Luke Van Tassel's. Reaching over 175,000 fans in a few short months, Van Tassel has continued to post creative content weekly. 
"I actually really enjoy doing it. The only problem is that I probably spend too much time watching TikToks instead of making them," he said. 
He noted that he didn't expect to reach this level of popularity. 
"It's pretty crazy," he said. "I had no idea that I would get this big. It's super interesting to see what people do and don't like though."
These students enjoy publishing funny, creative content for others to view on the app; however, lots of time and work go into creating one short video clip.
Hope Nurnberg, who has even more views on her most popular TikTok than Van Tassel, knows all about that time commitment, and she said that it's not just shooting and editing the video that takes the time.
"I got over two million views on one of my TikToks, which was pretty cool, but it took me a very long time because I had to find a cow to record and then get a McDonald's hamburger," Nurnberg said. 
Even more important than receiving fame from TikTok, the students have had fun experimenting with the app and publishing content that gives their viewers a good laugh. 
"I love making content for others to enjoy," Pembleton said. 
A new user on the TikTok app, Andrew Bruhl, feels differently about the TikToks he's made. 
"I posted a couple of TikToks and they were really embarrassing," he said. 
However, the other students do not feel this way and take pride in the videos they make. 
Hanson, Nurnberg, Pembleton, and Van Tassel's TikTok accounts are listed below:
@dhanson21_
@hopenurnberg1
@jawklynn
@lukeoakvt
Leave a Comment