SES seniors earn Earl Bane scholarships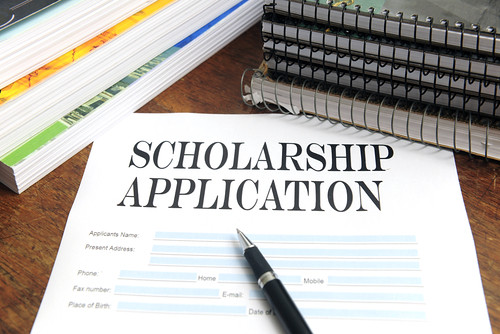 Seniors Hope Nurnberg, Alyssa Johnson, and Luke Van Tassel have hit the jackpot for the Earl Bane scholarship. Shortly after spring break, Nurnberg, Johnson, and Van Tassel learned that they would be awarded a total of $20,000 each in Earl Bane scholarship dollars, provided as  $5,000 renewable scholarships for the four years of their college careers. 
"I was so excited when I found out I received the Earl Bane! It will really help me out financially since college is so expensive," Nurnberg said. 
Johnson agreed. 
"I feel honored to receive the Earl Bane Scholarship. The prompt was about enterprising potential and I knew I could sufficiently express my unusual independence and financial experience. This scholarship is going to help me tremendously and I'm ensuring I get the most out of it," she said. 
However, Van Tassel reacted a bit differently. 
"Getting the scholarship was bittersweet. When I applied for it, I was seriously considering attending KU. Since then I have changed my plan and am probably going to attend Pacific Lutheran University in Washington. Unfortunately, the Earl Bane scholarship only applies to colleges in Kansas, so I will not be able to use it. I am honored to receive it but because I will not be able to use it, I feel like I have disappointed the Earl Bane Foundation and other applicants who did not receive the scholarship," Van Tassel said. 
In applying for the Earl Bane scholarship, the SES seniors had to submit a resume, scholarship essay, three letters of reference, an official high school transcript, and fill out the scholarship application.
The scholarship essay is a crucial component of the application process. In their essays, Nurnberg, Johnson, and Van Tassel discussed a situation in which their work ethic and/or enterprising potential led to a positive outcome. 
 Below are their essays. Hope Nurnberg:
"You can do it!"  These are words I have grown up hearing from my mom and dad, my sister and my three brothers.  They are words that are spoken to me when I am scared to try something new, when I am tired of working in my family's pumpkin patch and when I am struggling with a subject or situation at school.  It is good advice that I have followed, as I know my parents and siblings have as well. My parents and my oldest brother graduated from K-State and my sister from Emporia State, all with honors, while working hard to pay their own way through college.  I hope to do the same, setting the same example for my two younger brothers that has been set for me.
The work ethic I have had instilled in me by watching my dad start his own consulting business and seeing my mom and dad work side by side to build Sunny Side Pumpkin Patch into a family business that has allowed myself and my siblings to learn about business as well as growing crops and working with the public, will help me in my future endeavors in work and life.  From a young age, I have worked alongside my parents and siblings planting pumpkins, hoeing weeds out of the patch and greeting and serving thousands of visitors that visit our patch every fall. The patch is a special project for our family as it is named after my brother who passed away when I was a baby. Sunny Side was chosen as the name of our farm to honor the memory of Matt's sunny personality and disposition.  Seeing my parents succeed with their family businesses has given me aspirations to get a business degree and become a real estate agent. 
My two older siblings, Brett and Paige, are also important role models in my life.  They participated in many school and community activities while keeping great academic standings.  They taught me the importance of being involved in my high school and community. If it wasn't for them, I wouldn't have been as interested in participating in the extracurriculars that I did throughout high school.  I have been a member of the National Honor Society since 2017 and this year I am also the secretary. Through National Honor Society, I have been able to help my community by volunteering at the Salvation Army Christmas Drive and at the Salina Food Bank.  I was the Junior Class President and this year I am the Senior Class President. I have been involved with Big Brothers/Big Sisters since 2017 and have enjoyed spending time with my 'little sister' Aliyah during lunch and recess times at school as well as the annual Big Brothers/Big Sisters trip to our pumpkin patch.  I contributed regularly to the SES 2017-2018 school newspaper and stepped up to be a co-editor of that paper in 2019-2020. I enjoyed running sound for our school musical the past two years. While staying busy with family and church commitments as well as my extracurricular activities at school, I have also worked hard to maintain a 4.0 GPA throughout high school.  I am thankful that I had the example of Brett and Paige as well as the high expectations of my parents to inspire me to succeed in high school in order to prepare for college.
When people see that my parents are business owners, they assume that paying for college will be easy for me, but that is not the case.  I work hard on our farm and earn a wage that I save to help pay for college, but my parents have chosen to be business owners so they can be available to spend time with us and attend our school activities, not because more money can be made more easily.  Our family's income fluctuates from year to year depending on weather and the economy, and my parents also have my two younger brothers to continue to support while I am in college. But I know "I can do it." I can pay for my college expenses myself, just as my older siblings did, if I work hard and win scholarships while I continue to focus on my studies.  "You can do it" will be my motto as I pursue my degree in Business at Kansas State University and for years after I graduate, begin my career and volunteer in my community.
Luke Van Tassel:
Passionate Success
Last week I posted a video then went to bed. When I woke up, it had 2 million views and 400 thousand likes. Hi, my name is Luke Van Tassel and I am famous. 
TikTok is a booming social media app that reaches over 1 billion users. Basically, users make short videos about anything–dancing, singing, comedy, then post it with the hope that it will be seen. It is a strange and sometimes scary app. Three months ago I was determined to use it to my advantage. 
I started making TikTok videos with the dream of becoming famous just like everyone else. And, just like everyone else, my first video got ten views and two likes. It was a video of me painting a water bottle for a friend. I was proud of my art, so when the video did poorly, I took it personally. Fortunately, this initial disappointment did not dissuade me. I posted more videos. Some were of my art, some were comedy, and some were mundane Kansas things — like feeding my pigs — that I thought city slickers might find interesting. I spent hours making videos that were clever and creative and soon it started to pay off. After a month of failures, I soon hit one thousand followers, then a month later I hit 10k. I was making videos of my art, and people liked it. For the first time I was getting major appreciation for my passion. 
I now have 200K TikTok followers and my videos have gotten a total of 28 million views. I have taken commissions and have used TikTok to make money. I love to draw, paint and design, but I never thought that it would be a reasonable career. My view has changed, however, because of my experience in this unlikely place — an app that on the surface seems almost absurd. The experience has taught me something important: that persistence is critical to a positive outcome. For this reason, I now also know that I can find success in the real world doing what I love. 
Alyssa Johnson:
I'm Alyssa Independence Johnson. Of course, that isn't my actual middle name, but it could be. My life hasn't mirrored that of my peers. From a young age I've had to exercise independence, taking on extra responsibilities. Beginning in 6th grade, after I moved in with my dad, who works nights, I did my own laundry, cooked my own meals, and mowed the lawn, amongst other chores. In addition, I've acquired more responsibilities such as getting a job to help pay for groceries, clothes, and gas. My first job was at Jo-Ann Fabrics, where I worked for almost two years. It was a good first job because all of my coworkers were much older than I and thus held me accountable for everything. Even though I was the youngest employee, I trained five other girls. During the holiday season, junior year, I also worked at JCPenney. From that experience I learned how to prioritize schoolwork even while working 40+ hours a week. After acquiring a decent savings, I decided to quit JCPenney to tackle more dual credit classes and to open time to enjoy normal high school activities. In June 2019, I applied at Dick's Sporting Goods and got the job. This new environment has allowed me to grow as a person. It has allowed me to work with peers rather than elders. Both have their benefits, but to be a successful entrepreneur, I'll need to relate to people of all ages. As I'm learning to work with people closer to my age, I have also been selected for cross training, so if co-workers have any questions that a peer can answer, they can come to me. I enjoy being the person everyone can talk to. 
In my home and work experience, I have had no option other than to accept responsibility and develop a strong work ethic. I've learned the only person that can improve my life is me. Over the years, I've learned time-management, budgeting, and interpersonal skills. My uncommon independence has prepared me to overcome, and as I overcome, I grow my enterprising potential. 
Leave a Comment