SES Drama Department debuts Dinner Theater performance this weekend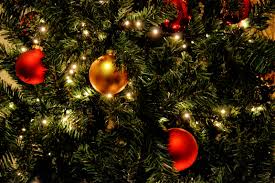 When the SES drama department stages "The Little Scrooge" this Saturday at 6 p.m. and Sunday at 5 p.m., senior Katie Moddelmog will be fighting nerves. 
Moddelmog, a senior who will be playing Mr. Fuzzywig, a crazy math teacher in Scrooge's Christmas Past scene, has not acted in the past two years. 
She believes, though, that her character has the potential to be very funny because of her big, fluffy wig that is a part of her costume.
"I am excited to perform in the play because I have never done a play at Southeast before and it has been really fun having practice with the group."
Moddelmog has been involved in plays and musicals when she was younger, such as Camp Rock at the Salina Community Theatre when she was in fourth grade. 
I haven't done any [plays] for the last couple years so the nervous energy is coming back before I go on stage again," she said.
She said she believes that the play will be a success even if she has some uneasiness about her debut on a Southeast stage.
Treyton Sutton, who plays the lead role of Scrooge, is not nervous about acting in the play, but he was worried at the beginning because the cast only had three weeks to prepare.
"It's an amazing cast of people and in three short weeks, we have prepared an amazing play for all to see," Sutton said.
The tickets to the drama department's second annual dinner theater are $20. The proceeds will be equally distributed to the SES Drama Department and Trojans Helping Trojans. 
Trojans Helping Trojans is a fund that is used for families that have ties to SES. The organization will give money to families dealing with cancer, a death, a car accident, or other tragic events. Student Council uses the Dinner Theater as a service project for Trojans Helping Trojans by helping serve guests on Saturday night at the show. Many student council members enjoyed the work because they know that the money is being donated to SES families in need.
"I like working at the Dinner Theater because it is helping people in our community that are in need and if it wasn't for that, working the Dinner Theater would not be as gratifying as it turns out to be," Abby Johnson said.