Ogle seeks new challenges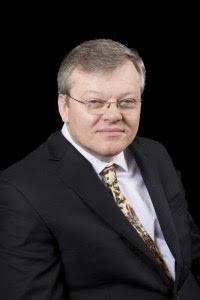 Principal Dr. Paul Ogle is leaving, but he has no intention of retiring. Although he has resigned, he has not resigned himself to sitting still.
In a recent interview he said that he's looking forward to the next challenge.
When Ogle came to Southeast, he had been a superintendent who also served as a principal and taught a class at Riverbend International School–a school that he started from scratch.
 At Southeast of Saline, he felt more limited. He said he is really looking for an opportunity to be a superintendent and perhaps work as a principal and teacher as well. Ogle enjoys teaching a lot, and said that he has missed it while at Southeast of Saline.
"I love teaching. This year, the closest thing to teaching I got was the Robotics team," he  said.
During his time as principal at Southeast of Saline, Ogle has introduced two new STEM programs: Robotics Team and Race Team.
He started with the race team after applying for grants to buy a car for the students to work on. The team was even able to buy a trailer to take the car to and from competitions.
"I came in and I started the race team because I know that there's a niche of people that do better working with their hands and really like that kind of stuff …I myself like that kind of stuff," Ogle said.
Ogle paid special attention to students who hadn't found their place in the school yet. The robotics program that he initiated provided another STEM opportunities for students.
"This year when I started Robotics, I found that there are some people who really like to program," he said. "There are some people who really like to engineer. I wanted to give them an opportunity to be involved in the school and help them and other people see that there are some things you can do to support your school, but there are also some things you can do that you're interested in."
Along with starting the above-mentioned STEM programs, he also worked with students individually in order to help them succeed. He held study sessions and helped students get organized. 
But those aren't the only ways he showed his commitment to students' success.
Ogle made calls to parents in order to keep them in-the-know about students' grades. It was important for him to have that communication with his students' parents.
"I wanted to make sure that parents were involved because I think that everything is better when parents are involved. They're watching their kids and they're making sure that their kids are doing what's right," Ogle said. "We were able to find motivating factors for students that just weren't doing very well."
Ogle also encouraged communication and collaboration among teachers. He initiated professional learning communities (PLCs), staff meetings between teachers with corresponding subjects, to aid communication.
"We should all work together–I'm huge on collaboration because together we can come up with some amazing things," Ogle said.
Ogle encouraged collaboration among students as well. When he arrived at our school, he noticed that many students disregarded the dress code. He collaborated with StuCo to rewrite the dress code, attempting to reach a compromise that everyone could agree on. 
"I thought it was really neat because they very responsibly looked at it, and I think they did a really great job," Ogle said. 
Having been challenged with overcoming a neck injury earlier in his life, Ogle strives to constantly challenge himself and others. 
"This is a great school and we have our problems. You will never find a school without problems, but everyday we can try and find something to help improve it — find some way to make it a better place. That's my goal," Ogle said. "I'm constantly thinking about what I can do –what we can do– to improve."
June 30 is his last day at Southeast of Saline, but he looks towards the future with optimism. Ogle hopes to find a district where he can challenge himself and others to improve. 
"I'm the happiest when I'm making the most change — when I'm helping people," Ogle said. "I look out at schools who are struggling. I see schools out there where kids don't have clothes or good parents. That hurts. I see community things that could be done to help them. I want to help. I want to make some changes. I want to get in the mud and the dirt and be a part of making something better."
Leaving Southeast of Saline has been a tough decision for Ogle. He said that coming here is like taking a step back in time and finding a respectful group of people who are really concerned with education and the success of students.
Moving forward, his advice for whoever succeeds him is to value teachers, be passionate about the success of students, and work on getting/keeping the community and parents involved in the school.
Ogle hopes that he made an impact on Southeast of Saline and that he helped give students opportunities to succeed. 
"I get proud when students achieve. That's when I'm proud. When I see students do well, that's when I feel good," Ogle said.